If your favorite graduate isn't going to be blessed with a commencement speech from Taylor Swift this year, you can ease the pain by making sure you get them a fabulous present. And what does a University-bound grad or real-world ready college grad need more than a computer? Help them get organized for the next chapter of their life with these amazing laptop and computer deals, with savings of up to 75%.
Want to wow your beloved grad with an Apple MacBook Air? You don't have to break the bank to be the hero of the graduation party. Gift them this 2014 refurbished one with 4GB of RAM and all the bells and whistles of a model that costs over $1,000. This bundle even includes a case to make sure their MacBook stays safe.
---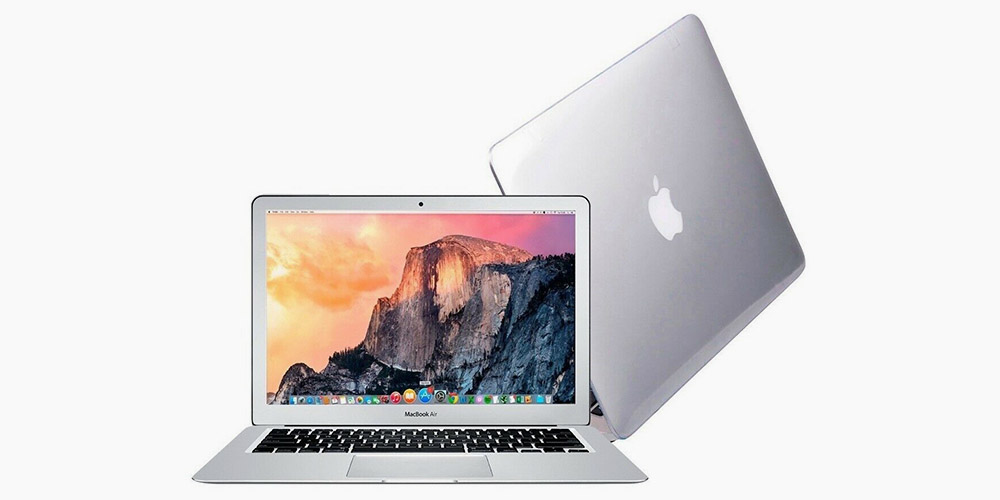 This refurbished Apple MacBook Air 13.3″ packs 8GB RAM and a huge 128GB flash storage to safeguard your grad's most important files. Set them up for success with this sleek and functional laptop that hails from 2017 and has a 12-hour battery life to let them work and play as they wish.
---
Does your grad need a laptop with versatility? The Acer 11.6″ 2-in-1 Chromebook can be used as a laptop or tablet, thanks to its 360-degree rotation. This refurbished 2015 runs all day on a single charge, has built-in virus protection and automatically updates as needed.
---
It's essential to have a durable laptop that's ready to accommodate all-day browsing and working, and the Dell Chromebook 11 3189 is up to the task. This refurbished model from 2017 can be used as a laptop or tablet and has a convenient touchscreen with a battery that provides up to 10 hours of use.
---
The Dell 11.6″ Chromebook 3180 gives eight hours of battery life to let your loved one surf, work, or play from anywhere. A solidly built model from 2017, this Chromebook has passed durability and drop tests and is ready to make life easier with automatic updates and backups that give you peace of mind.
---
Give a gift that helps the recent graduate in your life work smarter, faster, and simpler. The HP 11.6″ Chromebook is ready to help, with 16GB of SSD to safeguard their data and up to 11 hours of battery life to help them work and play. This model year from 2015 lets you browse quickly and efficiently.
---
The HP 11.6″ Chromebook G6EE Touch is totally classroom ready for the college-bound graduate in your life. Equipped with Chrome OS with access to thousands of educational Android apps, this laptop is ready to help. Hailing from 2018, it's also been tested to be rugged and durable to last a long time.
---
The HP 14″ Chromebook G4 is a great choice for those who love to be collaborative. An optional IPS panel allows for a wide viewing angle and you can even improve the audio clarity of Google Hangouts with noise-reduction software. This 2013 model also lets you multi-task and work between multiple apps with no lags.
---
Give a laptop that comes with peace of mind — the Samsung 11.6″ Chromebook. It has built-in security mechanisms to protect your grad from viruses and malware and all they need to get started is a Google account. This 2012 model lets them multi-task and tackle any to-do list easily.
Prices subject to change.